CHILDREN BOOKS - Story Books/Series for 5 -15 Years :: Enid Blyton Books Series/Sets :: Happy Days Series - Enid Blyton

Happy Days Series - Enid Blyton

This 'Happy Days' series introduces some of Enid Blyton's famous characters in a lively and amusing situation. For example, you will meet Mr. Meddle, the rabbits Binkle and Flip, the frisky kitten-puppy duo Bimbo and Topsy. And not miss Mr. Twiddle and Mr. Pink-Whistle....Laugh and enjoy, make your Days Happy!!! The titles under this series are: Mister Meddle's Mischief, Bimbo and Topsy, Mr Pink-Whistle Interferes, The Adventures of Binkle and Flip, The Adventures of Mr Pink-Whistle, Shuffle the Shoemaker, Mr Pink-Whistle's Party, Hello Mr Twiddle!, Snowball the Pony, Run-About's Holiday, You're a Nuisance Mister Meddle, Binkle and Flip Misbehave, Well, Relly, Mr Twiddle! Don't Be Silly, Mr Twiddle!, Mr Pink-Whistle Has Some Fun, Merry Mr Meddle, Mr Twiddle in Trouble Again, Mr Meddle's Muddles.







Your Cart
( 0 items; $0.00 )
Order By Mail

Popular Categories

Free Gift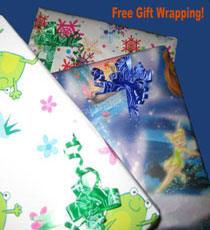 We Accept



Click to verify